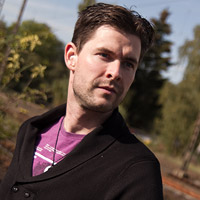 I was born in 1980 in Hamburg, Germany. At some point in the timeline of my life, I started exploring my hometown with a camera. My background as a screen designer helped to develop a keen eye for photographic subjects. I soon specialized on cityscapes and architecture and also expanded my knowledge to the genres of portrait, fashion and street photography as well.
When I put the camera down, I pick up my guitar instead, rock out and compose songs. You can find my music project "Kojimatic" on Bandcamp.
Follow me
Licensing Photos
Most of my photos are available for licensing. Videos are also available for commercial licensing. Please contact me with your intended usage details for a quotation.
Buying Prints
Most photos (except portraits and street photos) can be ordered as prints. Please contact me for further information.
References
freenet AG (annual report 2011: sample 1, sample 2, sample 3)
freeXmedia GmbH (2012: sample / 2010: sample)
Exhibitions
From Kaispeicher to Elbphilharmonie (solo show)
Bezirksamt-Mitte, Hamburg
October 27, 2017 - March 30, 2018
Hamburg-Mitte - A Place of Diversities (group show)
Shanghai Urban Planning Exhibition Center, Shanghai, China
December 5, 2014 - December 21, 2014
Fotografien aus dem Bezirk Hamburg-Mitte (solo show)
Bezirksamt-Mitte, Hamburg
March 1, 2013 - May 31, 2013
Stadt, Land, Fluss (solo show)
GAL-Bügerschaftsfraktion, Hamburg
June 10, 2011 - August 31, 2011
Hamburger Ansichten (solo show)
Bezirksamt-Mitte, Hamburg
December 10, 2010 - March 31st, 2011